Buy to Let Landlords – Claiming expenses against your rent income
We have compiled a list of the most common expenses Residential Landlords can claim against their rental income.
You can deduct certain expenses from the total rental income. The tax you pay is based on the rental income figure after deduction of expenses. You may only deduct expenses that are the result of letting out the property. There are special rules for some types of expenses, especially property repair costs.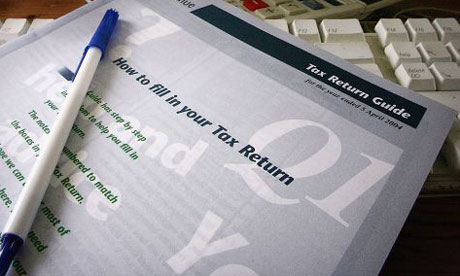 Expenses
Any rent or ground rent you have to pay
Fees you pay to a letting agent
Legal & Professional fees on renewing lease etc
Legal & Professional fees for the first letting (see notes below)
Interest you may pay on a loan to purchases the property (new rules apply) 
Mortgage arrangement fees charged by the lender (see notes below)
Other loan interest directly related to the business may be allowed.
Insurance
Accountant's fees
Cost of gas safety certificates and similar requirements
Electricity, gas and water (unless you already get this back from the tenant)
Repairs & maintenance (special rules apply – see notes below)
Telephone calls
Travelling expenses
Motor expenses (see notes below)
Wear and tear allowance (if the property is furnished – see notes below)
Use of Home as Office
Advertising for tenants
Sundry other expenses excluded elsewhere
Notes regarding expenses
Mortgage interest
The main property expense for most people is the mortgage payment. You can  only claim relief on the interest part of the mortgage payment. If you have a repayment mortgage, the repayment part of any payments is not an allowable deduction. This means that the mortgage interest may be less than the full monthly repayment you make, as your mortgage repayments may include repayment of capital.
When the last chancellor George Osborne announced the change, he implied that the extra tax would hit only higher-earning landlords.
It's true that every mortgaged landlord who pays 40% or 45% tax will indeed pay much more under his proposals.
But some basic-rate taxpayers will also pay more tax – because the change will push them into the higher-rate bracket.
At the heart of the change is landlords' future inability to deduct the cost of their mortgage interest from their rental income.
In other words, tax will be applied to the rent received – rather than what is left of the rent after the mortgage interest has been paid.
Here is a worked example assuming the landlord pays 40% tax.
What happens up to 5 April 2017
Your buy-to-let earns £20,000 a year and the interest-only mortgage costs £13,000 a year. Tax is due on the difference or profit. So you pay tax on £7,000, meaning £2,800 for HMRC and £4,200 for you.
In tax year 2020/21
Tax is now due on your full rental income of £20,000, less a tax credit equivalent to basic-rate tax on the interest. So you pay 40% tax on £20,000 (ie £8,000), less the 20% credit (20% of £13,000 = £2,600), meaning £5,400 for HMRC and £1,600 for you. Your tax bill has therefore gone up by 93%. The new rules will be phased in from April 2017 to April 2021
Mortgage arrangement fees charged by lender
Mortgage arrangement fees also qualify for relief if either paid up front or added to the cost of the mortgage. The new rules above also apply.
Motor Expenses
Most Landlords are not aware that they can claim for journeys relating to the rental property, such as, trips to the property, agents or shops to buy something relating to the rental.
The treatment of repairs and improvements
Ongoing repairs to the fabric and structure of a let property are expenses which can be deducted from your rental income. Examples of such repairs include:
exterior and interior painting and decorating,
damp and rot treatment,
mending broken windows, doors, furniture and machines such as cookers or lifts,
re-pointing
replacing roof slates, flashing and gutters.
But you cannot deduct expenditure on improvements, or expenditure needed to bring a property up to standard before the first letting. Expenditure on improvements can be added to the costs of the property and may reduce any capital gain when you sell the property.
The dividing line between improvement and repair can be difficult to judge. For example, if the windows needed replacing in the property you own, but you replaced single glazed windows with double glazed windows, is this a repair or an improvement, or a bit of each? In cases like this, you will be allowed the normal 'modern equivalent' – so double glazing is accepted as a 'repair' and you can deduct all the costs against your rental income.
Where there is a significant element of improvement – such as you replace the kitchen.
Conveniently, HMRC consider kitchens in PIM2020 and present three scenarios for the refurbishment of a fitted kitchen. Assuming that the dimensions of the kitchen remain unaltered:
Replacement with a similar standard kitchen, which counts as revenue and is allowable.
Replacement with a new kitchen of the same standard, but with changes such as additional cupboards or extra equipment, which equates to a reasonable apportionment, with the "add-ons" treated as capital not allowable.
The substantial upgrading of the whole kitchen, for example with high-quality materials and fittings, where the whole expenditure will be capital.
Furnishings
If you are letting a furnished property, and it has sufficient furnishings for the tenant to be able to live there without providing anything more, you are allowed a deduction of 10% of the gross rent for the cost of the furnishings and equipment.
The wear and tear allowance 
PLEASE NOTE: For furnished property the Wear and Tear Allowance was abolished on 6th April 2016, it has been replaced with a new repairs and renewals basis, this means on the actual cost of repair or renewing an item can be claimed. This will apply to all rental property whether furnished or unfurnished. 
Legal & Professional Fees
Expenditure on professional fees of a revenue nature is deductible if they are incurred for the purposes of the rental business. Professional fees are not allowable if they are capital or they are not incurred wholly and exclusively for the purposes of the rental business. Generally, the fees are capital if they relate to a capital matter, such as the purchase of property.
The expenses incurred in connection with the first letting or subletting of a property for more than one year are capital expenditure and therefore not allowable. The expenses include, for example, legal expenses (such as the cost of drawing up the lease), agent's and surveyor's fees and commission. Expenses for a let of a year or less can be deducted.
The normal legal and professional fees incurred on the renewal of a lease are also allowable if the lease is for less than 50 years. But any proportion of the legal etc costs that relate to the payment of a premium on the renewal of a lease are not deductible.
Where a replacement lease follows closely on a previous one, and is in broadly similar terms, a change of tenant will not normally make the associated legal and professional costs disallowable. Any proportion of the legal or other costs that relate to the payment of a premium on the renewal of a lease will, of course, remain disallowable.
If, however, the property concerned is put to some substantial use other than letting, such as occupation by the owner between lets, or where, say, a long lease replaces a short lease, the legal and other costs will be capital expenditure. In such circumstances, the expenditure is analogous to a physical alteration or improvement to the landlord's capital asset.
Other examples of allowable legal and professional costs that may be incurred include:
costs of obtaining a valuation for insurance purposes,
the normal accountancy expenses incurred in preparing rental business accounts and agreeing taxation liabilities (see below),
subscriptions to associations representing the interests of landlords,
the cost of arbitration to determine the rent of a holding,
the cost of evicting an unsatisfactory tenant in order to relet the property.
Other examples of non-allowable legal and professional expenses include:
legal costs incurred in acquiring, or adding to, a property,
costs in connection with negotiations under the Town and Country Planning Acts,
fees pursuing debts of a capital nature, for example the proceeds due on the sale of the property.
Disclaimer
The material is for general information only and does not constitute investment, tax, legal or other form of advice. You should not rely on this information to make (or refrain from making) any decisions. Links to external sites are for information only and do not constitute endorsement. Always obtain independent professional advice for your own particular situation.